15 affordable products to seriously level up your work from home setup
Since early this year, working from home has become a way of life, and shows no sign of changing as we near the end of 2020.
With the unpredictability of the pandemic and the risk of further movement control orders (MCO), many companies have already motioned to working remotely for the long term.
For many, the transition to working from home was something that happened quite suddenly as the first MCO kicked in. Even though we are many months into this routine, your work-from-home setup may not have adapted fully.
We get it. With limited space, and the kids running around, most people just make do with using the kitchen table or living room coffee table as their work-from-home setup. But this can wreak havoc on your comfort and productivity.
If you have the good fortune of having a study space to call your own, here are some essential accessories that will really level up your workspace, both in terms of style and function. The best part, they are all super affordable, and can be ordered online and delivered to your doorstep.


Products to improve your posture and ergonomics
Sitting all day at a makeshift workstation can really hurt your body, leading to aching shoulders, neck and lower back pain. To improve your ergonomics, invest in these add-ons:
Jeigoods wood and metal monitor stand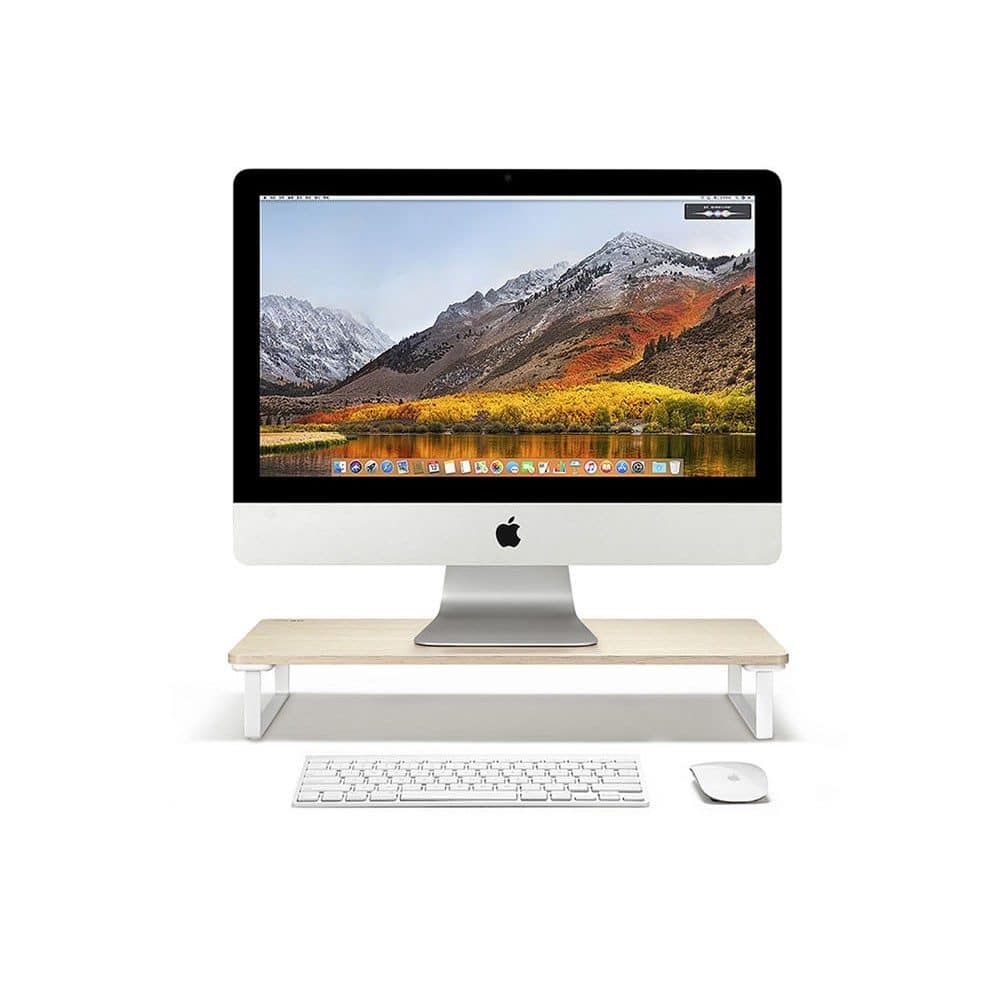 A monitor stand would help you on two fronts; space and ergonomically. The raised height of your monitor would keep you from slouching for hours, and protecting your neck and shoulders. Use the space underneath to stow away your keyboard and mouse when not in use. Buy from Shopee (RM79)
CHOETECH Wireless Fast Charging Stand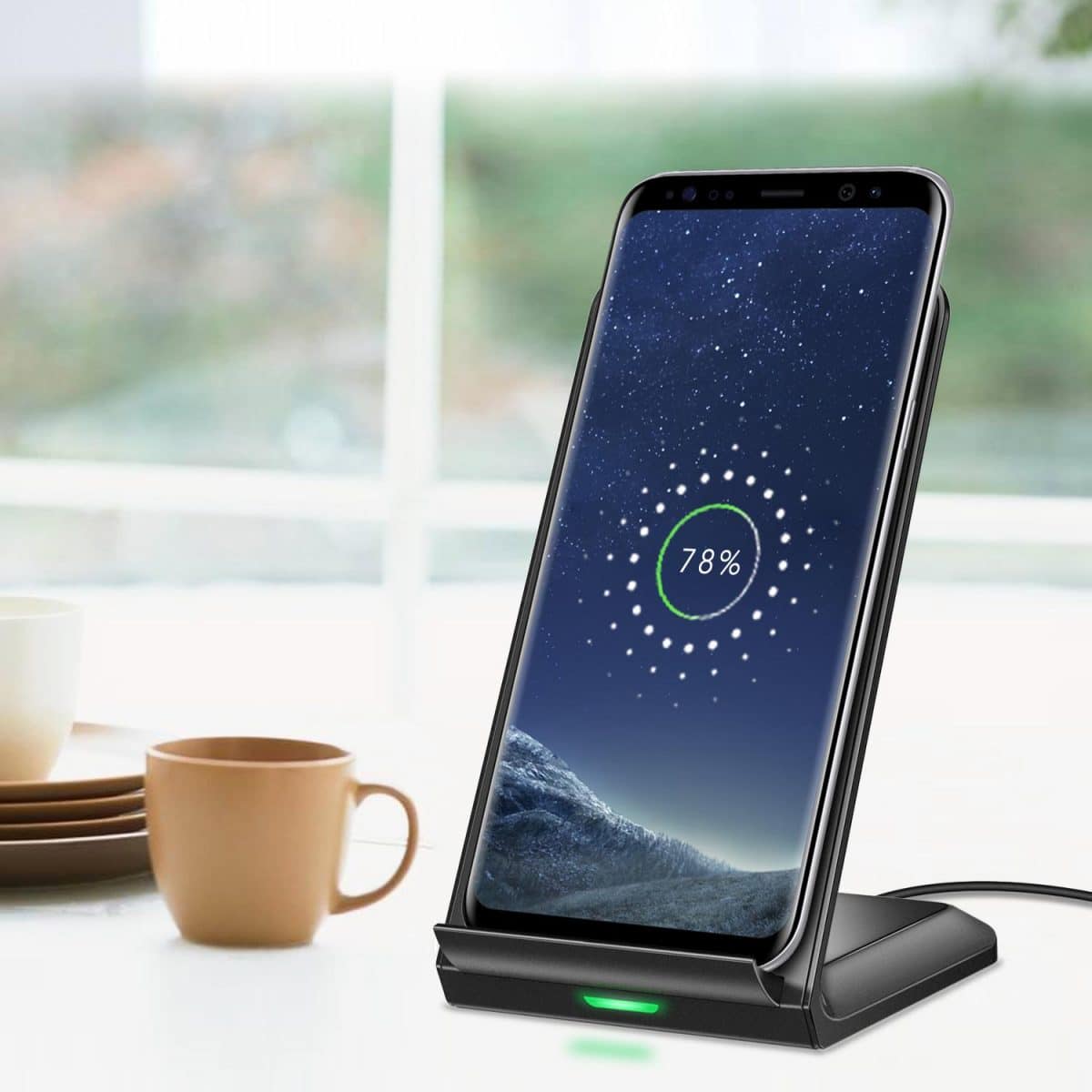 This one comes with a dual purpose as well. Charge your phone easily without a cable, and you don't have to constantly pick up your phone when a call or text comes in. It even allows you to charge your phone vertically or horizontally. Buy from Shopee (RM39.88)
SCOON PAT-160 Adjustable Laptop Table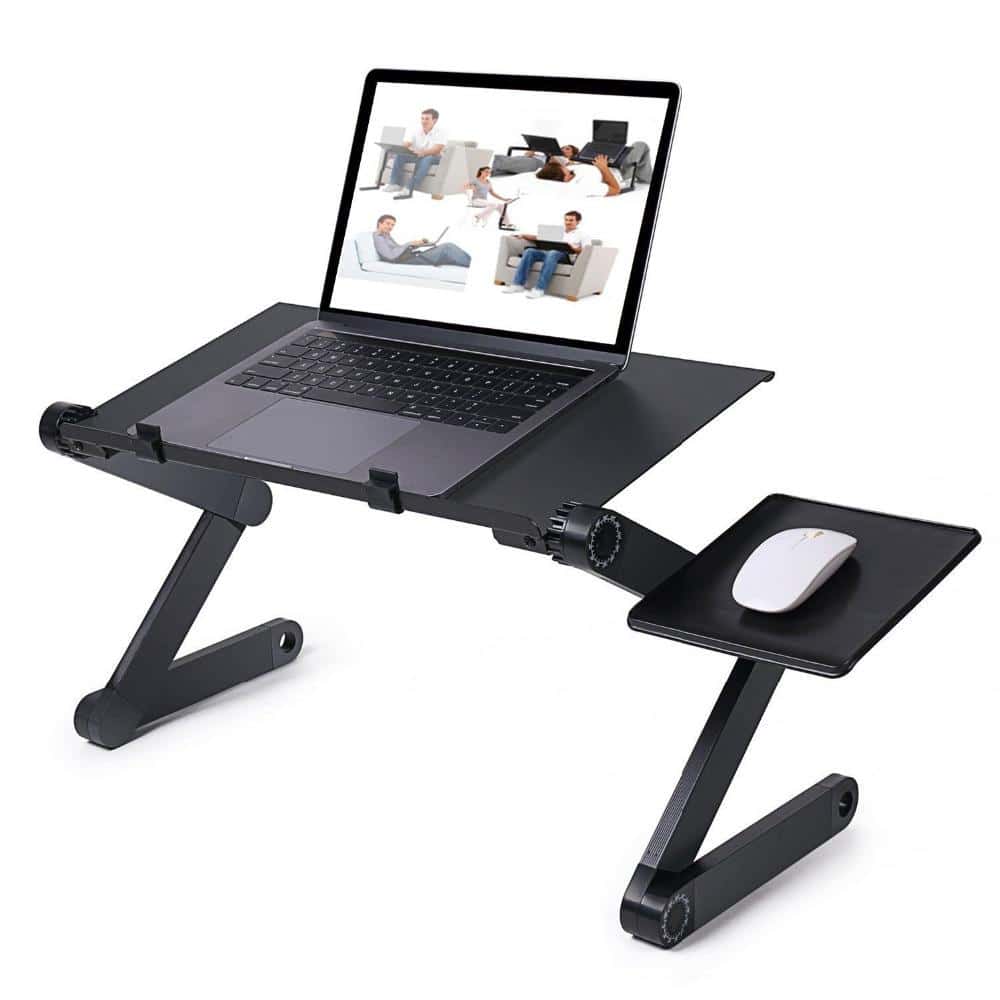 Not everyone has the luxury of a work desk, especially if you're living in an apartment that's low on space. With an adjustable laptop table, you can comfortably make a workstation anywhere around your house! Buy from Shopee (RM158)
Orthopaedic Memory Foam Seat Cushion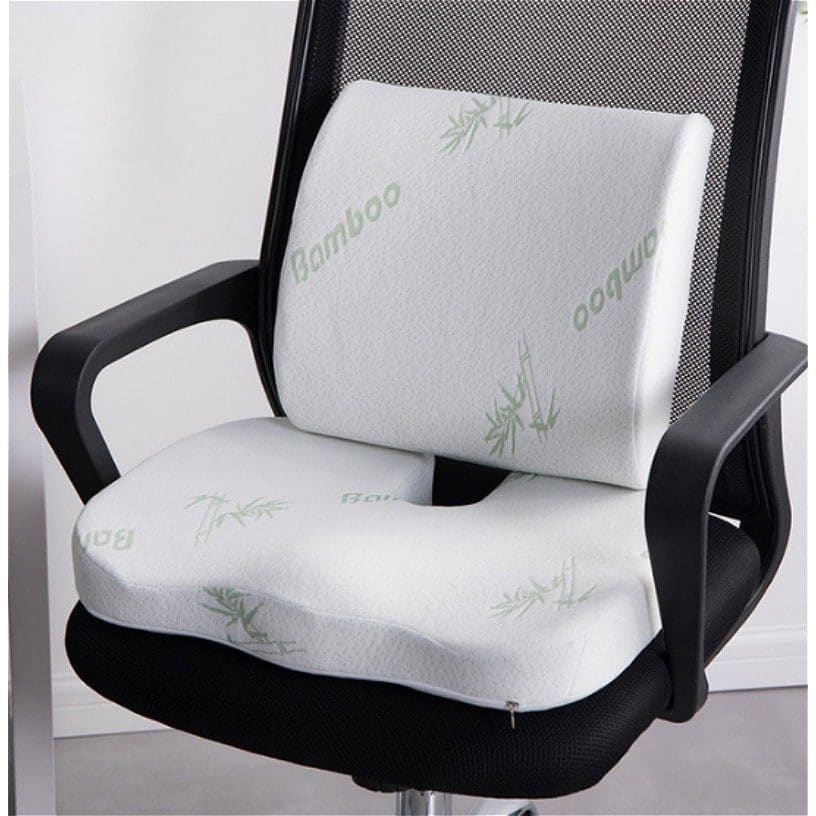 That dining room chair is probably not the most ergonomic around, but your situation can be helped. This two piece memory foam seat cushion supports your back posture as well as reduces pressure on your lower back and tailbone while you're sitting for hours. Buy from Shopee (RM34.59)
Anti-slip Faux Leather Mousepad and Keyboard Desk Mat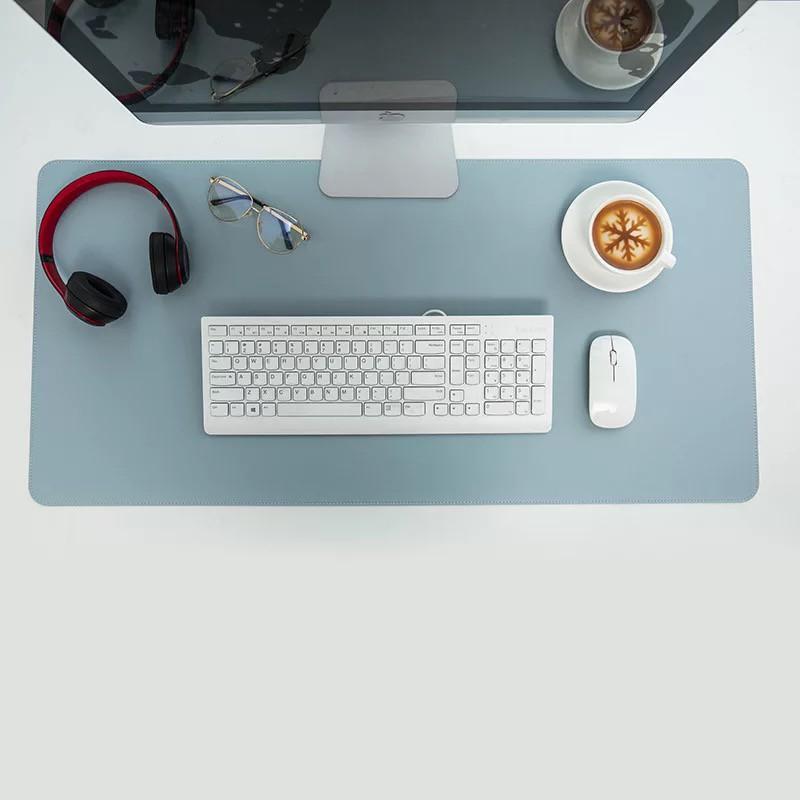 Forget a small mousepad, time to upgrade to these mats! Not only do they function as an incredibly wide mousepad, they are also smooth on the wrists, water-resistant, and keeps your desk looking collected. Buy from Shopee (RM19.60)
Products for your comfort
How can you get any work done if you're sitting in a hot, dark, stuffy room? Apart from turning on the air-conditioning, here are some accessories to up your comfort level:
Acson Portable Desk Fan ATF-06B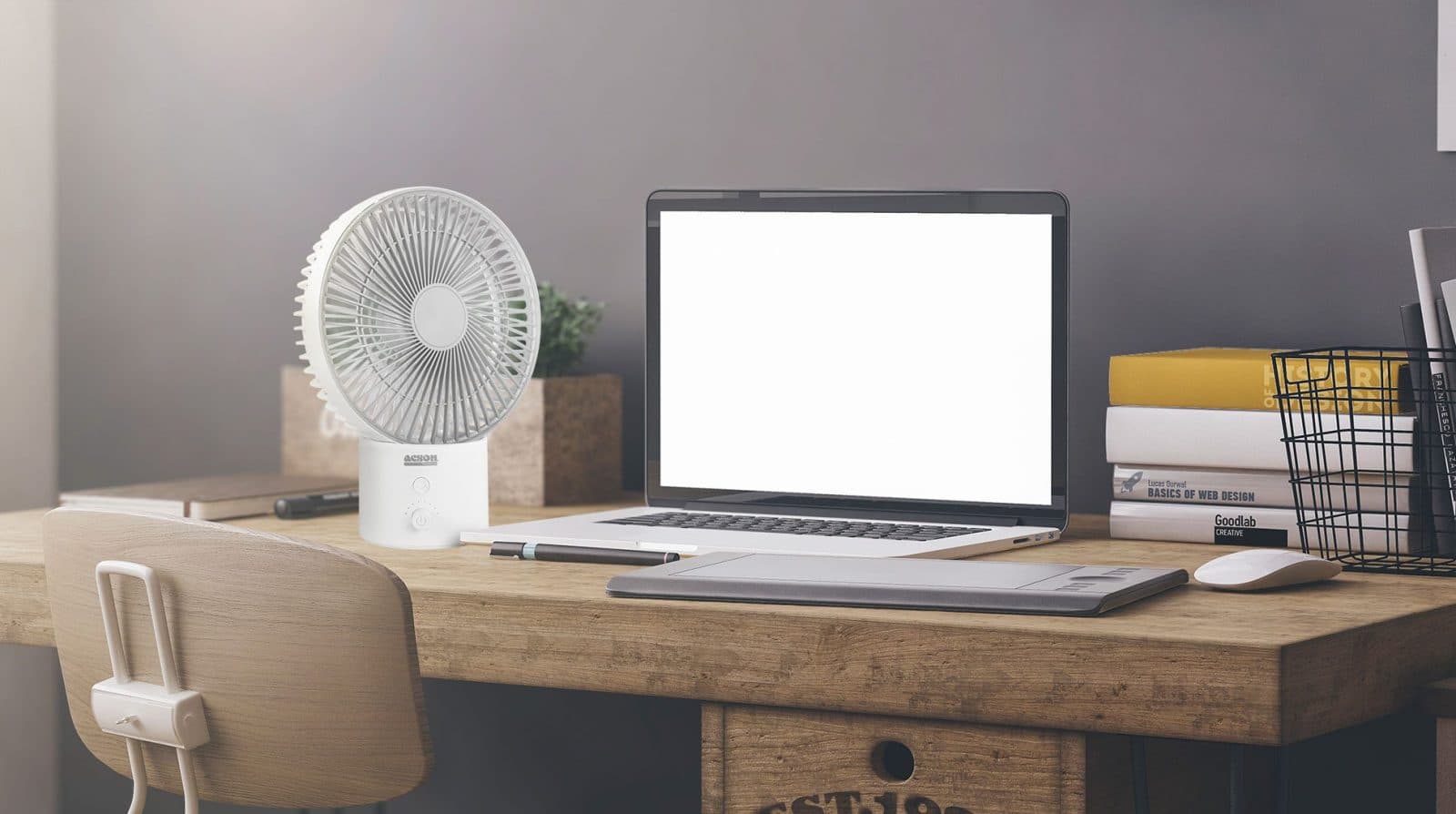 If the room you're working in gets pretty warm and you don't have an air conditioner installed, invest in a table fan instead. This stylish fan offers variable angles, 8 speeds and is easy to clean. Buy from Shopee (RM139)
ONEISALL Large-Capacity Heat-Resistant Glass Water Jug with Lid (1.3L)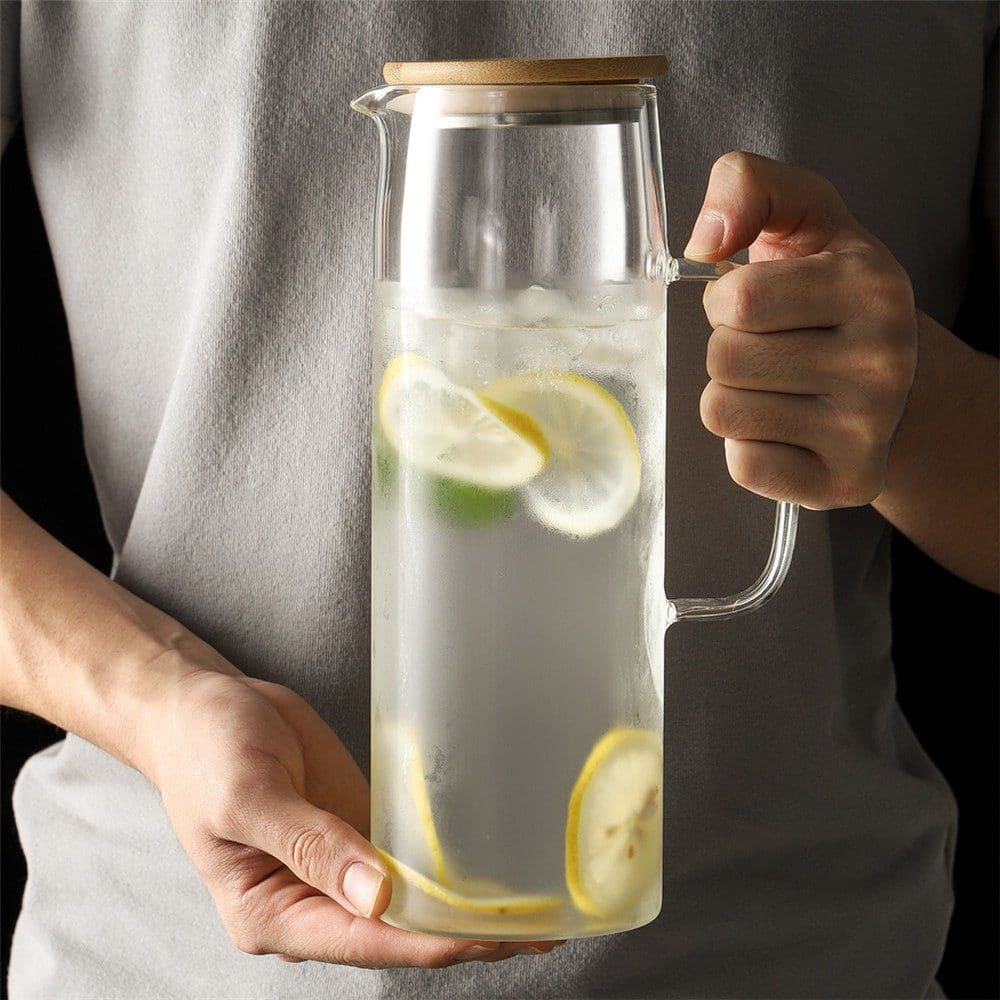 Make sure to stay hydrated at all times with this cool 1,3 litre water jug. It could add a stylish touch to your whole WFH setup too, and you won't have to get up and refill a single mug of water every 30 minutes! Buy from Shopee (RM39.95)
2 In 1 Foldable LED Desk Lamp with Qi Wireless Charger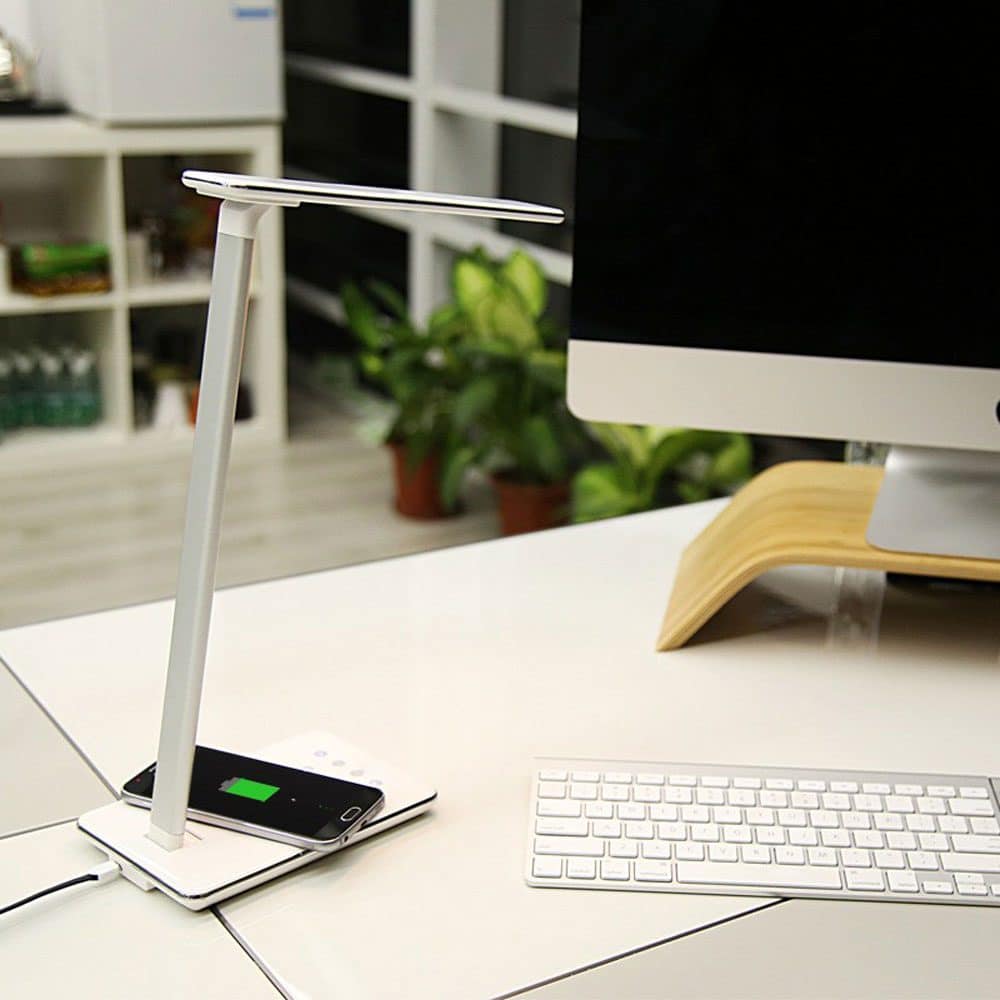 When your room is poorly lit or doesn't receive much natural light (like mine), this foldable lamp is perfect to brighten up your desk area without being too glaring. Not only that, it also comes with a wireless charging pad below to easily charge your smartphone. Buy from Shopee (RM114)
Products to organize your space
Our work tables can become a mess of tangled cables, papers, pens and other knick-knacks. Keep your space clutter-free, and ease your mind with these useful add-ons:
LDNIO Extension Socket Power Strip (with 3 Universal Sockets with 6 USB Ports)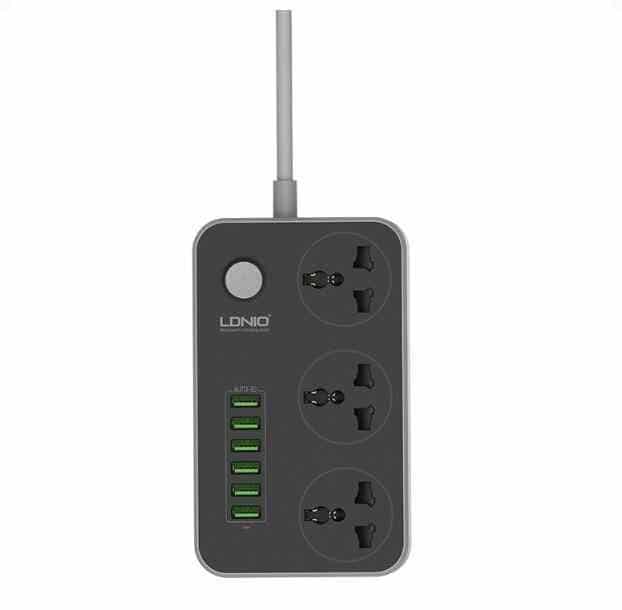 One plug is certainly not enough if you have your laptop, PC, tablet, smartphone AND Bluetooth speaker to power simultaneously. Thus, these sleek-looking extension sockets are going to come in super handy. With the availability of USB ports, you can do away with bulky charger adapters and save space for other appliances. Buy from Shopee (RM28.89)
Stylish desk stationery organizer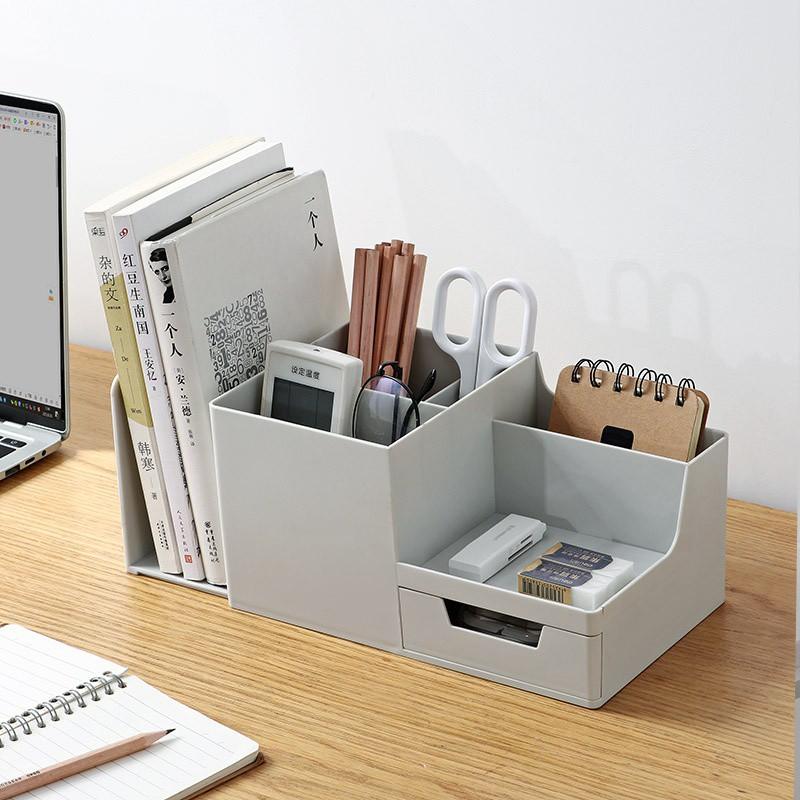 A cluttered desk causes stress, and it's bad enough that we are all stuck at home. These desk organizers come with multi-shaped compartments, drawers and pull out shelves to store anything from stationary to documents to hamsters. Buy from Shopee (RM40.50)
Desktop Cork Board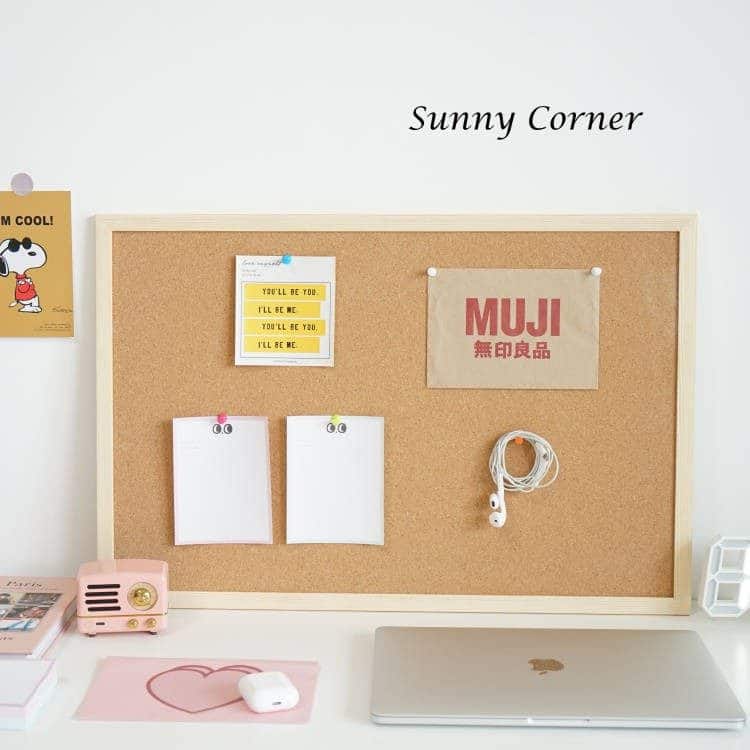 Cork boards are fun to decorate and could add a pop of colour to your desk. Pin up your little notes, reminders, pictures of your kids, anything! It's better than having your papers flying on your desk everywhere and making a mess. Buy from Shopee (RM180)
Scandinavian-Style Desktop Cable Organizer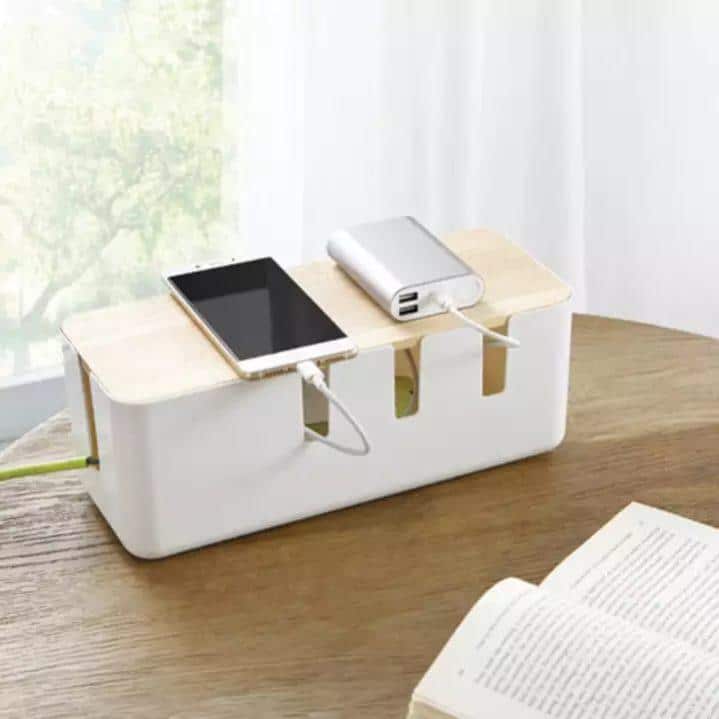 You don't need the unnecessary mess of wires splayed across your desk, or worse tripping or spilling drinks on them. Get a cable organizer to keep them contained and keep your desk clutter free. Buy from Shopee (RM29.90)
Products to boost your focus and productivity
One of the biggest drawbacks to working from home are the distractions. It's too easy for your mind to wander to social media, or the TV, or feeling like a snack; all before you're able to get into a proper "work zone". These items can help:
Soft Cover Bullet Journal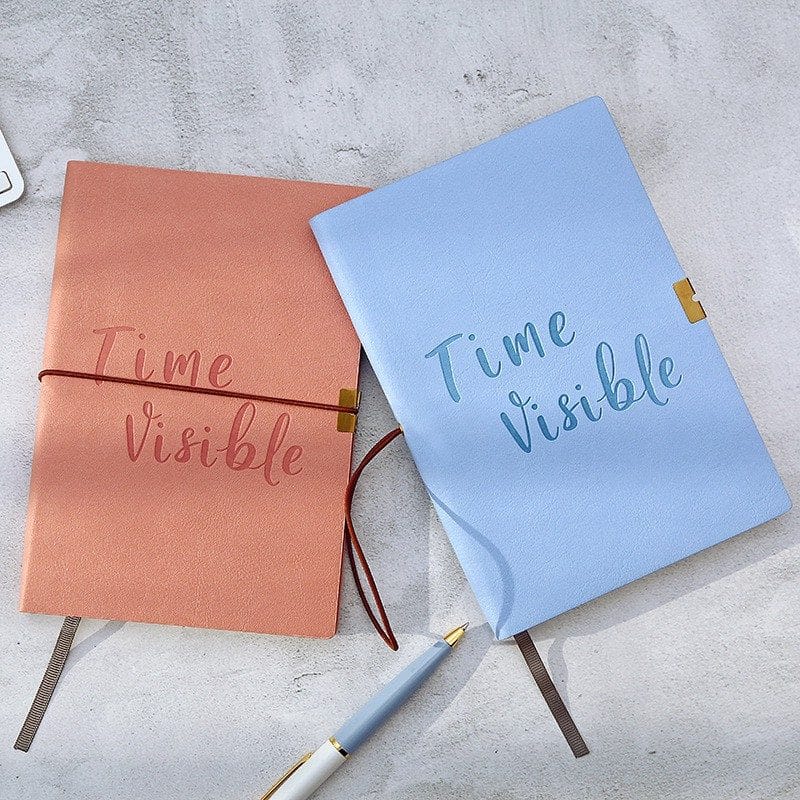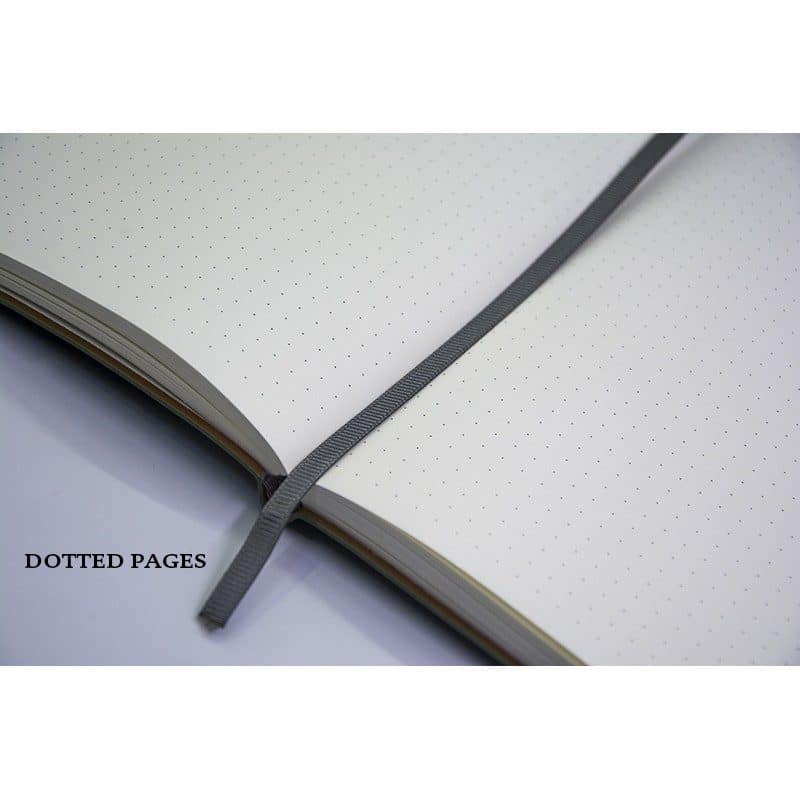 There's still something to be said about a good old-fashioned notebook to list down your tasks and cross them out as they are completed. If you're finding it hard to keep track of things to do, get yourself a bullet journal to jot down your to-do list and focus your attention. Buy from Shopee (RM29.90)
Time Cube Countdown Timer (5, 15, 30, 60 mins)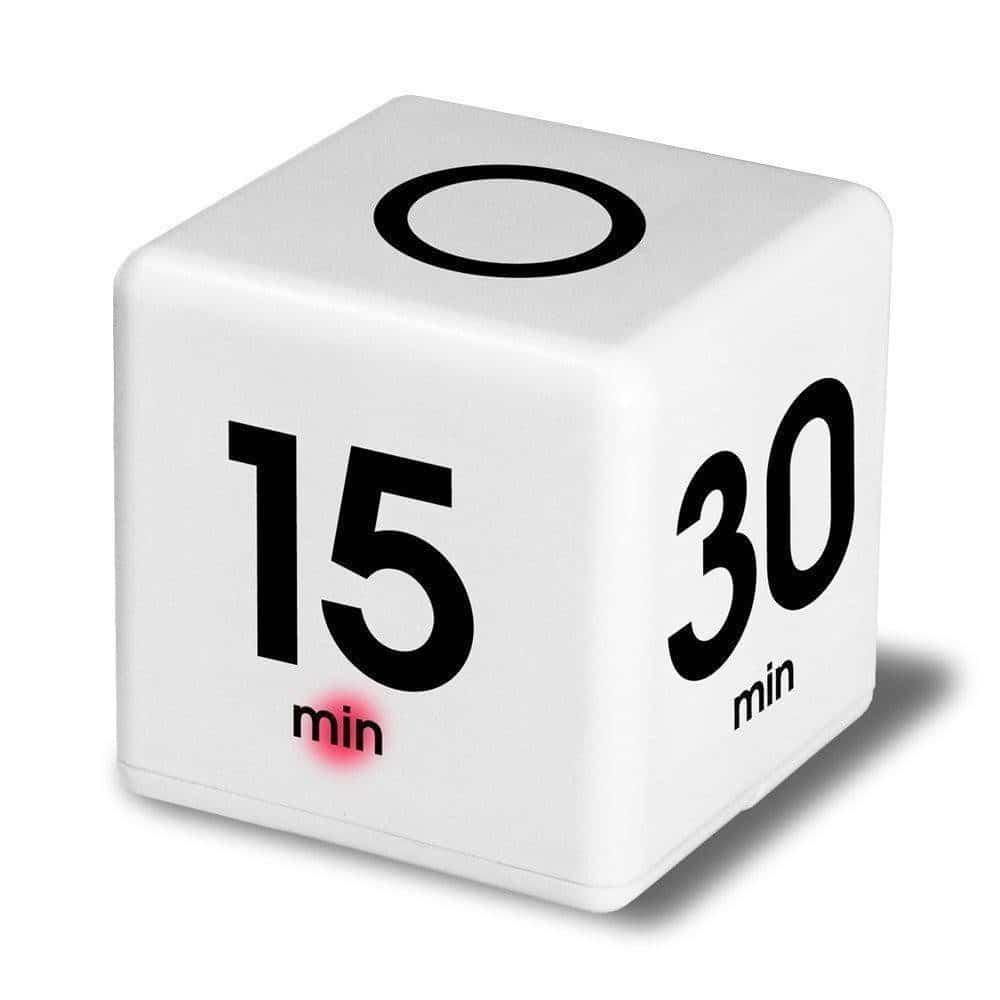 This little gadget could be the next best thing for strictly timing your working hours, and helping you stay focused on a single task. Each side comes with a preset time of 5, 15, 30, and 60 minutes that rings after it has reached its limit. Simply face the side you would like upwards and continue about your day. Say hello to productivity! Buy from Shopee (RM17.63)
Glass Vase with Wooden Frame for Desktop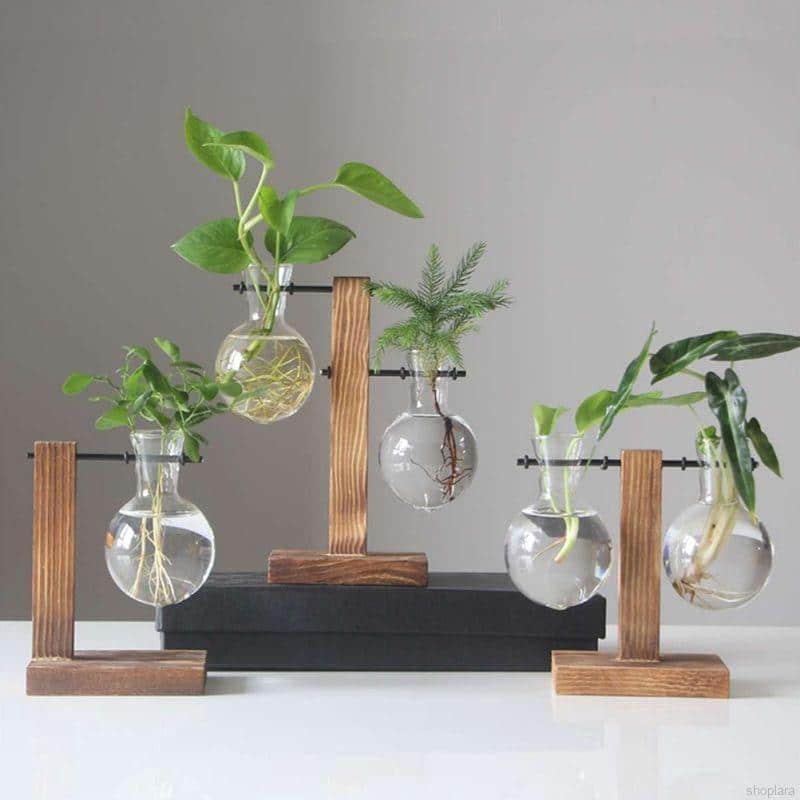 Indoor plants have been shown to boost focus and productivity. And by putting these stylish plant holders on your desk, you can make your work-from-home setup look beautiful too. Choose low maintenance plants and you'll be feeling zen in no time. Buy from Shopee (RM10.50)